9 Tips for Work-Life Balance – On Careers (usnews.com)
See on Scoop.it – Success Attractitude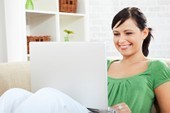 Many of us work too much, and it's hard to find the time for the after-hours activities we enjoy.
Is it possible to balance the teeter totter of work and life?
Maybe not, but here are nine tips to help you try:
1. Be 100 percent where you are.
2. Be more organized at work
3. Find hobbies.
4. Plan your week.
5. Enjoy your family.
6. Learn to say no.
7. Institute a digital free zone.
8. Exercise.
9. Be selective with your errands.
Read full article at : http://addtiny.com/Ng2g
See on money.usnews.com