Afformations: A tool for Quantum Leaps in Success!
See on Scoop.it – Business Attractitude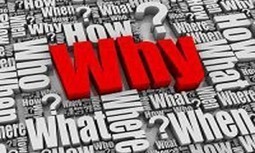 Yes, I wrote Afformations. I didn't misspell Affirmations. I will write about those another time. Afformations are much more powerful in achieving anything you want than Affirmations are. Yet, very few are familiar with what does are.
This is a first post about this tool: an introduction
to the power of Afformations.
What is an afformation and what makes it so powerful?
See on successwithslavica.wordpress.com